Types of extrusion at Plastima:
Extrusion is the most common technique within the plastics processing industry. Raw material in the form of granules, powder, grinding or other forms is fed to the screw or screws, with which it is then melted by heat and dispersion and forced through an extrusion head or die. Tubes, profiles, films and 3D filaments are commonly known products manufactured by extrusion.

Plastima has been your partner in the field of extrusion since 1972. Thanks to our broad expertise and extensive range of premium suppliers, we are able to assist you from product development to the delivery of a complete production line. Even after delivery of the machines, we offer you technical support and service from our office in Breda.

As exclusive partner of Collin Lab & Pilot Solutions GmbH, Hans Weber Maschinenfabrik GmbH and Bernhard Ide GmbH, among others, we are happy to be at your disposal for tailor-made advice.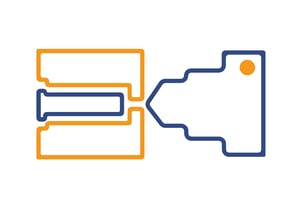 Years of experience
The biggest player in the BENELUX since 1954.
The best brands
More than twenty leading manufacturers
Transparancy
Honesty and transparency are our focus
Reliable
A team that is always there for you, through thick and thin.
About us
Why Plastima is your partner

Contact-information
Contact us