Lab extrusion is a process often used in the plastics industry for research and development of new materials and for quality control of existing materials. Lab extruders are smaller, more compact versions of industrial extruders and are specifically designed for use in laboratories.

In laboratory extrusion, raw plastic material is fed into a small-scale extruder, which melts and forms the material into a specific shape, such as a film or rod. The extruded product is then analysed to evaluate its physical and mechanical properties, such as tensile strength, flexibility and thermal stability.

Lab extrusion is a useful tool for evaluating new materials and formulations, as well as for optimising processing conditions for existing materials. By testing materials on a small scale, researchers can quickly evaluate a large number of different formulations and processing conditions, allowing them to identify the most promising candidates for further development.

In addition, lab extrusion can also be used for quality control of finished products. By mimicking the processing conditions used in the production of the final product, researchers can ensure that the product meets the desired specifications and identify any problems early in the development process.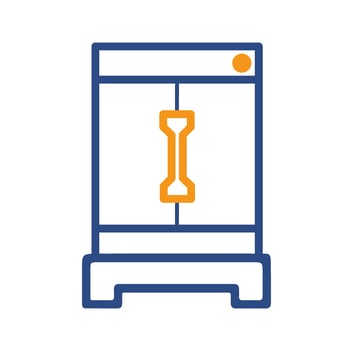 Lab extrusion at Plastima
Smaller-scale extruders also exist. These are ideal for smaller production processes. At impact, Plastima is capable of small-scale extrusion as well. Extruding on a small scale is done with our premium extruders.

Plastic extrusion is the process of taking basic, raw plastic material and modifying it with various additives to meet colour, property, and performance requirements. Lab formulation and physical processes achieve this by combing the necessary additives and colour to the plastic resin.
Lab-extruders
Collin has been the benchmark in equipment for laboratories and pilot environments since its inception. By focusing on utmost quality and durability, Collin offers the best solutions for plastic development.

Since 1972, Plastima has successfully cooperated with the renowned company Collin Lab & Pilot Solutions. The Bayerische machine manufacturer COLLIN specialises in developing equipment for plastics development and focuses on systems for laboratories and pilot environments. COLLIN is known for its very high-quality, modular systems that guarantee the best quality, precision, and utmost reproducibility and traceability.

For lab and pilot-scale extrusion, Collin offers a wide range of equal-speed single-screw extruders for the lower throughput range, from 200 g to about 80 kg per hour.

Headquartered in the Bavarian town of Maitenbeth, COLLIN develops intelligent pilot and laboratory lines in a modular system for both plastics processing companies and research institutes. The owner-managed company has been in existence for more than 45 years and sets global technical and quality standards as a premium supplier. Collin solutions are used for the development and production of plastic products, materials analysis, and test series to pilot tests that enable scale-up to production scale.

As part of the Teach Line, Lab Line, Pilot Line, Medical Line, and Polytest Line product lines, Collin develops individual solutions - sheet presses, roller mills, calendars, extruders, compounders, mono- or coextrusion lines, pressure filter tests, rheometers or optical inspection systems. Material producers, compounders, film manufacturers, companies in the medical, pharmaceutical, and industrial sectors, universities, laboratories, and research institutes count on Collin. Plastima provides you not only with the right Collin machine but also with service and/or maintenance!

Contact-information
Contact us