Types of injection moulding at Plastima:
With injection moulding, plastic supplied as granules or powder is melted into a mass and injected under high pressure into a mould whose cavity is the shape of the desired product. Cooling solidifies the plastic and one gets the desired product. Injection moulding is one of the most widely used moulding techniques for plastic parts.

Plastima is the partner when it comes to injection moulding machines. We not only provide the necessary plan for your line, but Plastima also takes care of the installation. You can also contact us for maintenance of your injection moulding machine. In addition, we are available for service & maintenance questions!

As the exclusive partner of Dr Boy and Ferromatik in the Benelux, Plastima can offer you tailor-made advice, in line with your wishes and needs regarding the production process. You are also at the right address for service, maintenance, spare parts and tailor-made concepts. With almost 75 years of experience!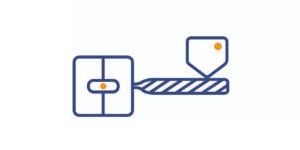 Years of experience
The biggest player in the BENELUX since 1954.
The best brands
More than twenty leading manufacturers
Transparancy
Honesty and transparency are our focus
Reliable
A team that is always there for you, through thick and thin.
About us
Why Plastima is your partner

Contact-information
Contact us