Extruded pipes are a common product that comes in many shapes and sizes. Several kilometres of pipe are used annually in the construction, installation engineering, sewerage and, for example, floor heating sectors.

In the production process of normal plastic pipes, the molten material is forced through a circular mould and then calibrated and cooled in a controlled manner. After cooling, the tube is cut to length or wound on a reel.

For the specialisation of tube extrusion, Plastima cooperates with specialised machine manufacturers on the basis of exclusive contracts. Not only do we supply the extruders, we can also advise you on follow-up equipment. This includes measuring systems, vacuum and cooling tanks, corrugators, drawing units and seeding units. Plastima is also the right place for automated post-processing.

To optimise efficiency, Plastima offers intelligent solutions for meter weight control and material handling.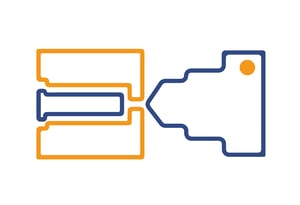 Types of pipe extrusion at Plastima
For its pipe extrusion specialisation, Plastima works exclusively with the renowned machine manufacturer WEBER. The family-run company Hans Weber Maschinenfabrik, based in Kronach, Germany, has focused on 100% German quality for 100 years. With a team of over 400 specialists, WEBER supplies customer-specific extrusion solutions with the latest technology in control, drive and screw geometries worldwide.

WEBER machines are available in the following designs:
Parallel twin-screw extruders
Conical twin-screw extruders
Single-screw extruders
Single-screw co-extruders
Conical twin-screw co-extruders
For pipe extrusion, WEBER develops extruders up to 2000 kg/h and pipe heads for single or multi-layer pipes with a range from 5mm diameter to 800mm diameter. For PVC as well as for PO, PE and technical plastics, such as PEXa, WEBER is the right place for you
WEBER downloads
Weber Pipe Extrusion PEXa
Weber Pipe Extrusion PP-PE-PERT-PPR
Weber Technical Pipes and Profiles
Weber Pipe Extrusion PEXa
Weber Pipe Extrusion PEXa
For proper control of the extrusion process, it is important to pay attention to the upstream of the extrusion line. Within the pipe extrusion specialisation, multiple components are widely used, such as the addition of an antistatic additive, a dye or, for example, the composition between PVC powder and PVC grinding material. To monitor and control the throughput of valuable material, material conveying and dosing plays an important role.
Drying plants
SOMOS Protec drying systems are available in different types for specific materials and throughputs. The available variants are:

SOMOS RDM
Mobile design for flexible use
Drying capacity: 5 to 150 kg/h
Dry air generation: 300 m³/h to 5,000 m³/h
Temperature range: 60 to 140°C
Silo capacity: 30 to 400 litres

SOMOS RDF
Modular system
Drying capacity: 10 to 250 kg/h
Temperature range: 60 to 180°C
Silo volume: 30 to 600 litres

SOMOS RDC
System for higher throughputs
Dry air generation: 300 m³/h to 5,000 m³/h
Temperature range: 60 to 200°C
Silo volume: up to 10,000 litres

SOMOS RDX
Compact system for direct connection to the hopper
Drying capacity: up to 10 kg/h
Dry air generation: up to 12 m³/h
Temperature range: 60 to 140°C
Silo capacity: 1 to 82 litres
Conveyor systems

Using conveyor systems can drastically reduce the reliance on manual handling. Well-kept material transport requires a relatively low investment and contributes to operator efficiency, reduced production downtime and cleanliness of the production floor.

By using transport systems, the use of manual handling can be drastically reduced. Well-kept material transport requires a relatively low-threshold investment and contributes to operator efficiency, reduced production downtime and cleanliness of the production floor.

Dosing and measuring equipment
For a stable and efficient extrusion process, Plastima has supplied high-end gravimetric mono and multicomponent dosing systems and measuring equipment for tube extrusion since 1985 with iNOEX.

Since iNOEX was founded in 1984, the company's focus has been on improving the process parameters of the extrusion process. With an eye on efficient use of valuable raw materials, iNOEX makes it possible to calculate highly accurate gauge weights by using the loss-in-weight principle.

However, iNOEX goes beyond just measuring material take-up. The company's specialisation has translated into the development of ingenious thickness and ovality measurements. With these, we can offer both a manual solution for spot checks, but also constant measurements using advanced methods such as X-Ray and Radar technology.

The engineers at iNOEX and Plastima like to think along with you to make your process as efficient as possible.
Ever since the 1960s, Plastima has been focusing on offering complete extrusion lines. An important part of this is advising on the right downstream.

Besides extruding the tube, the downstream equipment also has an important influence on the contours and quality of the product. Plastima works exclusively with SICA and ITIB for downstream.

Besides conventional downstream equipment such as drawing units and cutting units, Plastima can also give you recommendations on the installation of, for example, corrugators, reels and machines for automated fitting of fittings and seals.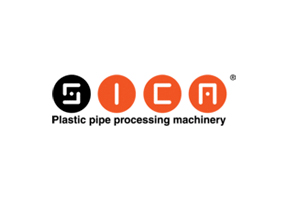 Pipe treatment
What started as a company in the production of aluminium profiles, is today one of the most well-known suppliers in the field of durable downstream equipment for producing both smooth and ribbed tubes. Based in the Bologna region, the company employs 130 people and focuses mostly on R&D to continue pushing boundaries and supporting industry automation.
SICA offers the following machines within its specialisation:
Pullers with a wide diameter range for the most consistent pulling force and speed.

Guaranteed for a stable production process.




Highly accurate sawing and cutting units for various wall thicknesses and applications.

Extreme precision ensures high tolerances.




Automatic and semi-automatic machines for forming connections and fittings including the possibility of inserting seals.




Reels with integrated packaging function for wrapping the wrapped product.




Packaging machines of solid tubes, both by means of belts or bags.

Want to know more about the possibilities we can offer you with SICA? Contact our product specialist in the form below.
Pipe structures
By using corrugators, tubes can be calibrated in a ribbed structure. A ribbed plastic pipe offers very high stability in a highly flexible structure. Ribbed tubes are widely used in the automotive industry and installation engineering. The most well-known application of this type of pipe is the hoover stroke.

Thanks to years of intensive development, ITIB is today among the most innovative and reliable manufacturer of equipment for the purpose of ribbed tube production. ITIB's proven technology is applicable for thermoplastics and can be used for both single- and double-walled tubes.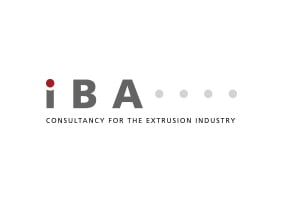 Founded in 1979, iBA GmbH is a sister company of iNOEX GmbH and sees itself as a driving force in PE-Xa extrusion technology. It offers total solutions, starting with the analysis of the entire PE-Xa extrusion process, through consultancy in process optimisation, to the development of new process solutions and technologies in pipe extrusion. With more than 15 years of experience, iBA today offers unique PE-Xa pipe extrusion technology for pipe sizes from 10 - 63 mm under the brand name PEXLINK. From advice on an ideal production process to complex automation processes and turnkey extrusion lines. IBA provides all part and total solutions for the production of a perfect pipe.

PE-Xa pipes

Due to their excellent technical properties, exceptional cost-effectiveness and unique joining technology, PE-Xa pipes are finding an ever-growing market in the construction and utility sectors. Whether for hot water pipes, sewage pipes, pressure and gas pipes, district heating or chemical supply pipes, PE-Xa offers the optimal solution for all these applications!

Recipes & Material Mix

The right recipes and material mixes are the basis for optimal extrusion results. The IBA test centre in Melle (D) offers the unique opportunity to set up and run our PE-Xa lines in order to collect empirical data and continuously develop our products based on these results. We share this knowledge daily with our partners and customers to ensure a successful extrusion process and commitment to the various markets at all times.

Quality

All IBA PE-Xa extrusion lines have one thing in common: production reliability, state-of-the-art technology and high economic efficiency! We not only assemble turnkey PE-Xa systems for you, but also continuously further develop individual components to provide perfectly matched solutions.

Standards

Specifications and approvals worldwide can be quite different. Through decades of research, IBA is able to meet all global requirements for pipe specifications. Standardised norms have been introduced especially in industrialised countries. IBA supports its customers to fully meet the various requirements and specifications.
For almost 100 years, Hans Weber GmbH, a family-owned company based in Kronach East Germany, has strived for perfection in mechanical engineering. Innovation, quality and partnership - these words sum up the company's values and are part of its philosophy.

WEBER specialises in the development and construction of both single and double-screw extruders for:
Tube extrusion

Profile extrusion

Granulation

PEXa tubing
Other technologies WEBER is involved in are:
Additive Manufacturing

Robotisation
Grinders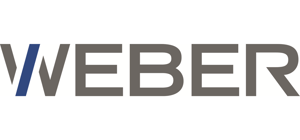 Contact-information
Contact us
Contact us about tube extrusion